A Competition for Singers
WHO CAN ENTERTAIN

Due to the recent increased virulence of the Omicron Covid 19 virus, the Comic Opera Guild has made the difficult decision to cancel the upcoming vocal competition in March . We regret that our country has not had the unanimity of purpose to quell this outbreak.
Future developments will appear on this page.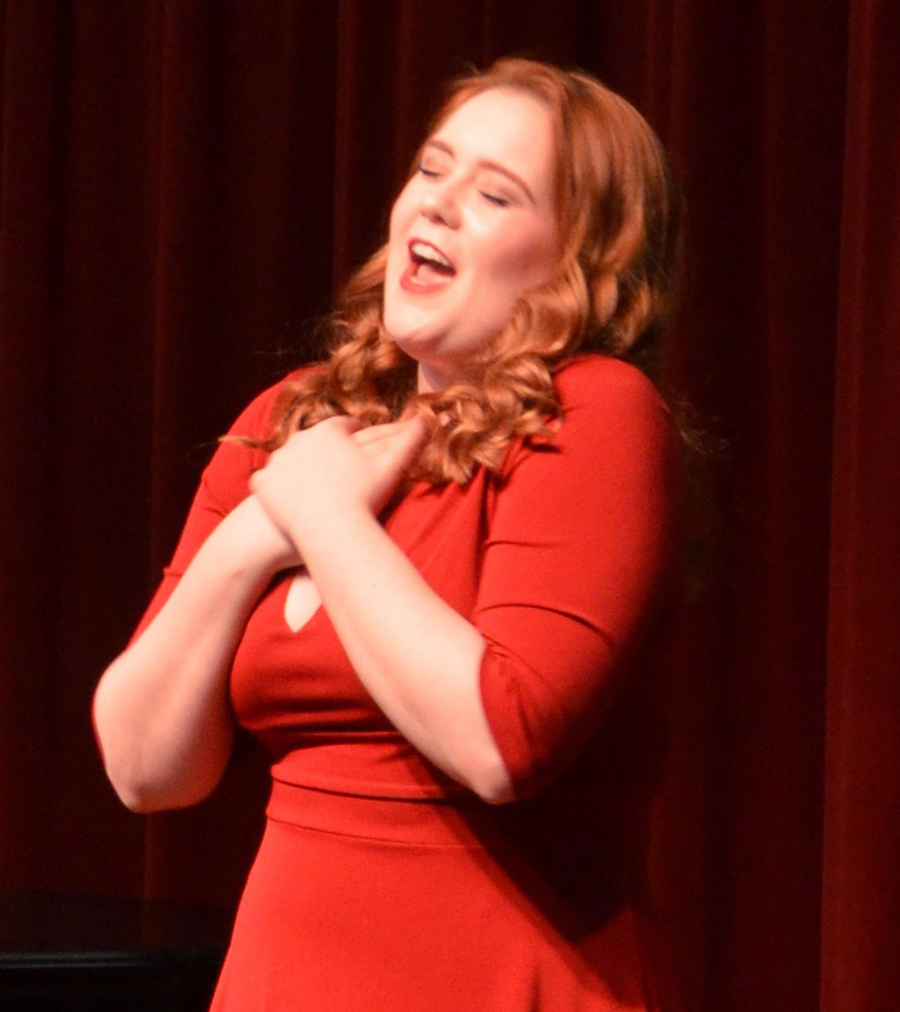 The Harold Haugh Light Opera Vocal Competition has no top age limit. It is open to all singers who are not professionally represented (under management) and who have not worked full-time as a professional singer. The competition is also intended to promote the variety of fine music produced by the composers of Light Opera. Singers can choose music from light classical sources that provide them a means to show their acting ability.
Singers will submit a vocal recording to be chosen to compete in the Semi-Final Round, in which they will sing two selections: one from LIGHT OPERA and a technical number of their choice.

The goal of the competition is to reward singers who demonstrate that they can act as well as sing. The challenge to the singer is to choose the right numbers to perform: a good technical number and a light opera selection that shows their acting ability to the judges.
Many classically trained singers are not as familiar with light opera as they are with grand opera. For a list of Light Opera Showstoppers, CLICK ON THE LINK BELOW.
Download the Application Instructions PDF below to understand the competition rules. When ready, use the entry form, digital or paper, and submit it with the following materials by FEBRUARY 18, 2022:
A good quality CD or MP3 recording, demonstrating the applicant's vocal skill. Applicant must include two selections on the recording. The selections should be:
1. A song or solo from the light opera repertoire
2. An aria from opera or oratorio
Selections must be well-recorded and clear. A poor recording will be rejected.
A recent head shot (8 x 10 preferred, 4 x 6 acceptable)
A check for $45 made out to the Comic Opera Guild, as an audition/application fee and guarantee of appearance.
PIANIST OPTION: Add $55.00 and copies of sheet music of your musical selections if you will require the services of a Guild accompanist.
Click link below to download Application PDF and Entry Form
DIGITAL SUBMISSION (Option 1)
Go to the url shown on page 5 of the Application Instructions to submit all the above materials electronically
MAIL-IN SUBMISSION (Option 2)
Print out and complete entry form (Page 5) of the application pdf
Send form, photo, recording and check in a single envelope to:
Harold Haugh Light Opera Vocal Competition
c/o The Comic Opera Guild
3211 Packard
Ann Arbor, Michigan 48108
All submissions must be received (postmarked, if by mail) by: February 19, 2022. Late or incomplete applications will not be considered. Contestants' recordings will be adjudicated, and contestants will be notified by mail, or e-mail if they desire, if they have been accepted for the semi-final rounds by March 5, 2022. Audition times are assigned on a first- come, first-served basis.
Prizes will be awarded (by check) from the Harold Haugh competition fund. Prize money has been increased: First place-$3,000. second place $2,000, 3rd place $1,000. All finalists will win $300. In addition. there is a $300 Young Artist award and the $300 Audience favorite award. Please note that the last three awards are independent of the main cash awards.
All entrants, including those not chosen for the semi-finals, will be mailed comments. Finalists and semi-finalists will be critiqued by an adjudication panel. Singers will be judged on both vocal technique and artistic presentation.